Mae'r adran hon yn eich galluogi i gysylltu ag aelodau eraill o'r Rhwydwaith ar gyfer rhannu gwybodaeth a chydweithio. I greu eich Proffil Aelod WAHWN, ewch i'r Ardal Defnyddwyr.
Cliciwch gategori isod i weld rhagor o Aelodau Rhwydwaith o'r categori hwnnw.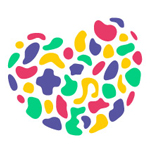 Melanie Wotton
Healthcare Representative | Location: South East Wales
Area of Art: Visual Art, Performance Art, Participatory Art, Painting, Photography, Music, Theatre, Dance, Illustration, Installation Art, Sculpture, Mixed Media, Audio Video, Spoken Word, Poetry, Literature, Mosaic, Ceramic, Digital, Animation
I am an Arts in Health Project Manager and Curator at Cardiff and Vale University Health Board. I worked previously as Exhibitions Coordinator for the Hearth Gallery, UHL, and am responsible for developing community based arts projects across Cardiff and the Vale, supported by Arts Council of Wales.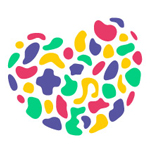 Celf o Gwmpas
Creative Practitioners, Arts Organisation Representative, Educators & Trainers | Location: Mid Wales
Area of Art: Visual Art, Participatory Art, Painting, Installation Art, Sculpture, Spoken Word, Mosaic, Animation
Our purpose is: 'Creating social inclusion, inspiring artistic ambition & providing a recourse for the wider community'. We: Run arts & health projects for socially excluded groups; support, train & mentor artists, especially outsider & artists w/ disabilities & provide space & network for artists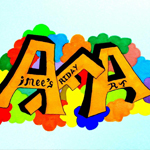 Aimee's Friday Art Group
Creative Practitioners, Arts Organisation Representative | Location: North West Wales
Area of Art: Visual Art, Painting, Illustration, Sculpture, Mixed Media
16/01/15 was the first ever Aimee's Friday art group held at The Artisans Collective in Prestatyn. Our aim is to bring people together, share ideas, techniques, socialise, make arts/crafts, have fun & enhance lives through art.The group is open to anyone regardless of artistic ability or experience