This section allows you to get in touch with other members of the Network for the purpose of sharing knowledge and collaboration. To create your WAHWN Member Profile, please visit the User Area.
Please click a category below to see more Network Members from that category.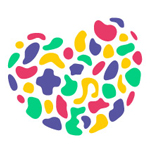 Sian Fitzgerald
Local Authorities & Public Services | Location: North East Wales
I am the Community Arts Development Officer for Denbighshire County Council and currently sit on the steering committees for WAHWN and the North Wales Arts, Health and Well-being Concordat. I am the NEWales representative for Engage Cymru and Vice Chair for Edau (NW Arts and Education Network).
Lisa Marie Mansfield
Creative Practitioners | Location: South East Wales
Area of Art: Visual Art, Photography
Freelance Photographer based in South Wales. Current Student at USW studying MA Arts Practice (Arts, Health and Well-being)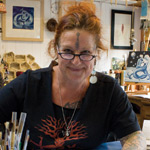 Michele Heidi Sutton
Creative Practitioners | Location: North West Wales
Area of Art: Visual Art, Participatory Art, Painting, Installation Art, Sculpture, Mixed Media, Other
I am an independent artist/teacher with many years experience working in community arts. I currently teach a variety of creative courses and workshops including: mindful, slow stitching; easy handmade books; pyrography; mono and block printmaking. I also offer a Creative Confidence Coaching service.