This section allows you to get in touch with other members of the Network for the purpose of sharing knowledge and collaboration. To create your WAHWN Member Profile, please visit the User Area.
Please click a category below to see more Network Members from that category.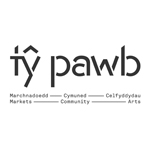 Tŷ Pawb
Arts Organisation Representative, Local Authorities & Public Services | Location: North East Wales
Tŷ Pawb is a cultural community resource, bringing together arts and markets within the same footprint. We present a contemporary programme of welcoming and inclusive exhibitions, socially engaged projects and live performance.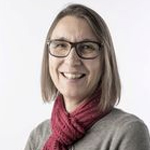 Heather Parnell
Creative Practitioners, Healthcare Representative | Location: South East Wales
Area of Art: Visual Art, Other
heatherparnell.wordpress.com Heather is a visual and public artist who has many roles in Arts and Health, including Artist in Residence at Cwm Taf University Health Board.

Ffotogallery
Arts Organisation Representative | Location: South East Wales
Since its formation in 1978, Ffotogallery has been at the forefront of new developments in photography and lens-based media in Wales and beyond, encouraging public understanding of and deeper engagement with photography and its value to society.