This section allows you to get in touch with other members of the Network for the purpose of sharing knowledge and collaboration. To create your WAHWN Member Profile, please visit the User Area.
Please click a category below to see more Network Members from that category.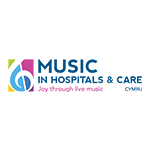 Robert Aitken
Healthcare Representative, Arts Organisation Representative | Location: North East Wales, North West Wales, Mid Wales, South East Wales, South West Wales
Area of Art: Music
Music in Hospitals & Care is a charity that uses professional musicians to sing and play for people in healthcare, to improve their quality of life
Emily van de Venter
Consultant in Public Health with a long-standing interest in the benefits of creative engagement for individual and community wellbeing, founded on awareness of the evidence base, neuroscience, personal experience and powerful stories from people who have benefitted.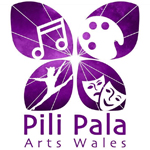 Bethan Ryland Pili Pala Arts Wales
Arts Organisation Representative | Location: South East Wales
I am director of Pili Pala Arts Wales, which specialises in delivering high quality arts sessions to all ages, individuals, schools and communities. I am also PhD candidate at Liverpool Hope University, lecture at USW and Newman University and work part -time for Caerphilly arts service.