Mae'r adran hon yn eich galluogi i gysylltu ag aelodau eraill o'r Rhwydwaith ar gyfer rhannu gwybodaeth a chydweithio. I greu eich Proffil Aelod WAHWN, ewch i'r Ardal Defnyddwyr.
Cliciwch gategori isod i weld rhagor o Aelodau Rhwydwaith o'r categori hwnnw.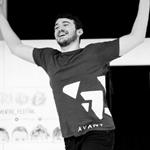 Avant Cymru
Creative Practitioners, Arts Organisation Representative, Educators & Trainers | Location: South East Wales
Area of Art: Performance Art, Painting, Music, Theatre, Dance, Spoken Word
Avant Cymru are a forward thinking theatre company from the south Wales valleys. We create relevant, distinctive theatre, performances, experiences and educational opportunities many of which are based on improving health and well being.
Maria Hayes
Creative Practitioners, Healthcare Representative, Educators & Trainers, Researchers | Location: North West Wales
Area of Art: Visual Art, Performance Art, Participatory Art, Painting, Illustration, Installation Art, Sculpture, Mixed Media, Digital
Dr Maria Hayes draws movement, story and music in performance as well as spending time drawing the natural world. With 32 years of experience, in particular of working with people with mental health issues and other forms of disability, Maria knows everyone is a potential artist.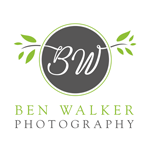 Ben Walker
Creative Practitioners | Location: North East Wales, North West Wales, Mid Wales
Area of Art: Photography
Full time freelance professional photographer. I have worked with Bangor University & Pontio for over a decade on a wide range of photographic services. Primarily events coverage as well as academic showcase, promotional, documentary & arts coverage, especially with countless & varied Pontio events.