Mae'r adran hon yn eich galluogi i gysylltu ag aelodau eraill o'r Rhwydwaith ar gyfer rhannu gwybodaeth a chydweithio. I greu eich Proffil Aelod WAHWN, ewch i'r Ardal Defnyddwyr.
Cliciwch gategori isod i weld rhagor o Aelodau Rhwydwaith o'r categori hwnnw.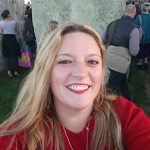 Juliette Salter
Creative Practitioners, Educators & Trainers | Location: South East Wales
Area of Art: Visual Art, Performance Art, Participatory Art, Painting, Music, Literature, Mosaic, Ceramic
I am a fine artist, voice leader and musician. I teach community arts and crafts for all ages, singing for breathing for the British lung foundation and singing for wellbeing. My background is in complementary health. My own art practice is primarily as a painter in mixed mediums and as a singer.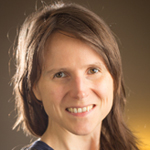 Sarah Pogoda
Creative Practitioners, Researchers | Location: North West Wales
Area of Art: Performance Art, Participatory Art, Theatre, Other
I'm a Lecturer in German Studies at Bangor University, and my research areas explore Artistic Research, Institutional Critique, Avant Garde Performance Art and Theatre. As Artistic Research I pursue interventions, Happenings, and Participatory Performances.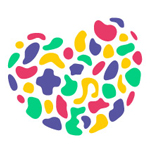 Angela Rogers
Creative Practitioners, Arts Organisation Representative | Location: South West Wales
Area of Art: Visual Art, Participatory Art, Photography, Illustration, Installation Art, Mixed Media, Audio Video, Ceramic
I am the Wales Coordinator for Engage - Engage Cymru - the leading membership organisation for visual arts and gallery education. I also coordinate WAHWN organising training and networking events pan Wales.